Learn all about the family business, Mc3 TPIM Stocks. Follow Britainy McMillan in her journey as she takes over and carries forward the legacy of her late father, Kelly McMillan—a leader in the firearms industry since 1973.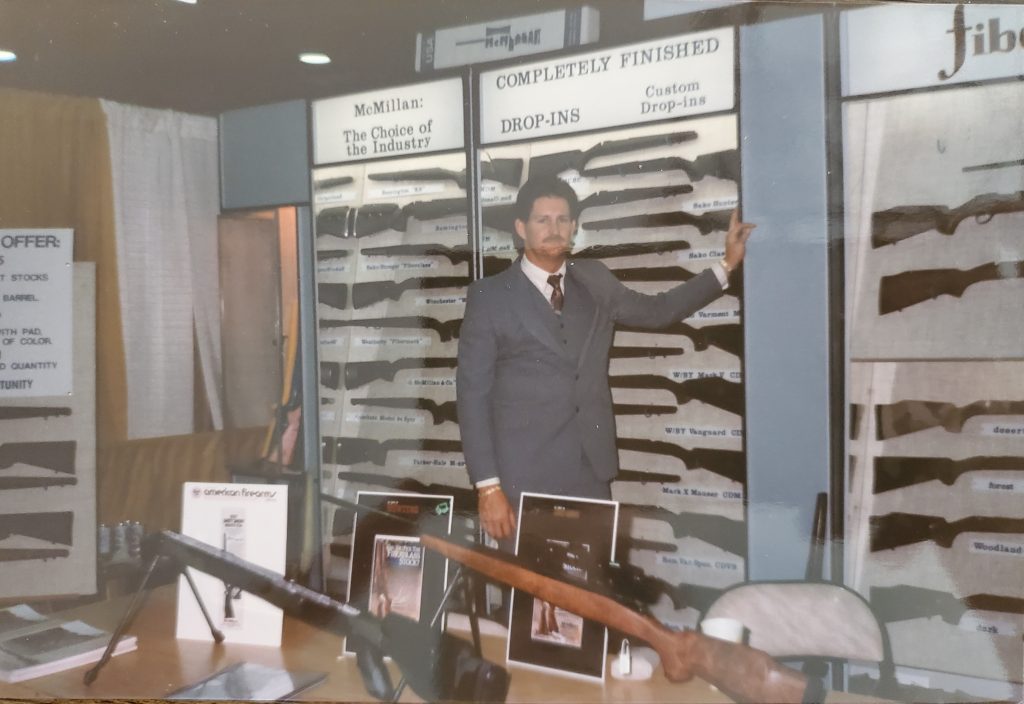 Who We Are
Mc3 TPIM Stocks is a company that makes stocks for Remington 700 actions and clones. It was founded by Kelly McMillan and his daughter Britainy McMillan in 2017, but Kelly has since passed away. The company is still owned by his daughter, who comes from a family with a long history in the firearms industry, specifically in rifle stocks.
McMillan's Legacy
In 1973, Kelly McMillan's parents, Gale and Gloria McMillan, started designing stocks for benchrest competitions and later for the United States Marine Corp and their M40A1 program. In 2020, Kelly and Britainy McMillan sold one of their companies but kept Mc3 TPIM Stocks. Heartbreakingly, Kelly McMillan unexpectedly passed away in June 2021. Britainy has taken over Mc3 and is carrying on the family's legacy in the firearms industry.
What We Offer
Mc3 TPIM Stocks is a cost-effective solution for replacing factory stocks on Remington 700 rifles. They use a unique polymer material that is stronger and stiffer than traditional materials. No other stock manufacturer in the industry utilizes this proprietary polymer. Our stocks have extreme durability with less shrinkage, wear, and abrasion resistance. We use a unique molding process to create patterns that are exclusive to us. Our stocks are solidly molded without hollow butt stocks or forends. We offer a Tradition stock for hunting and a Legend stock for tactical use, so we have a stock for any application.
More Than Just Stocks
The online store of Mc3 TPIM Stocks has introduced a range of accessories and merchandise. You can explore various accessories on the store to customize your rifle. You can find cheat sheets, ammo wallets, and mag bags from Cole-TAC, as well as mags and adjustable combs.